Although it was not very successful on radio, the world of Oz triumphed in every other category of popular culture.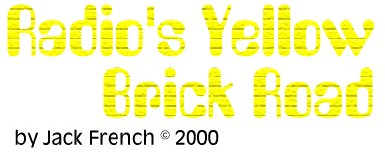 As nearly everyone knows, Lyman Frank Baum (1856-1919) wrote the book The Wizard of Oz.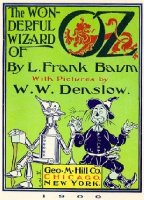 First published in 1900 as a children's book, Baum adapted it for the stage a year later. Both versions were very successful so during the next ten years, Baum churned out fourteen more "Oz" books. Not only did they all do well, they spawned enough interest to result in several movies.
Before the 1939 MGM movie of "The Wizard of Oz", there were more than two dozen film adaptations of Oz. There were three produced in 1910 alone and all were silent films, of course. There was even a 1925 silent "Wizard of Oz" film with Oliver Hardy portraying the Tin Man.
"Oz" first came to the airwaves in 1926 when WMAQ in Chicago began airing "The Land of Oz" within a local program they called The Topsy Turvy Time Man. Naturally no episodes have survived from that Chicago series, and it reached only area listeners.
The first network series about the Wizard of Oz debuted on September 15, 1933. Jell-O sponsored this 15 minute kids' radio program,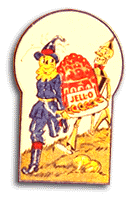 which aired on NBC three times a week and was produced at WTMJ in Milwaukee. Nancy Kelly, 12 years old, played the leading role of "Dorothy" and the radio version (unlike the 1939 movie) stuck closely to Baum's original formula and details. For example, the magic shoes were silver (as in the books) not ruby-red (as in the MGM film.) The radio series only lasted from September 1933 to March 1934.
While no copies of the 26 shows aired are available today, we do know that Ben Grauer was the announcer and Edwin Whitney and Clem Walters did the sound effects. Donald Stauffer (the director then of "March of Time" ) was in charge of production. Jell-O touted their show as a high quality childrens' program, unlike the "bloodthirsty" adventure tales of other kids' shows.
Although no audio copies have survived, some of the radio premiums from this series are still available. Jell-O sent listeners four different soft-cover books, "Little Wizard Stories" in return for 3 Jell-O box fronts and one thin dime.
"Oz" briefly returned to radio's airwaves in June 1939 when Fred Stone, the original Scarecrow in Broadway's 1903 stage version of "The Wizard of Oz", read the book aloud on radio, probably to promote the upcoming movie that MGM was about to release.
The other major "Oz" radio presentation was on CBS in the 30s, but we don't know exactly where or when.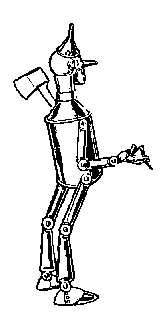 It is the only "Oz" series on radio for which we have copies. Episodes # 1 and # 7 have survived to the present day, but neither one has very good sound quality. This series was written and directed by John Elkhorn, while Charles Paul and his "Munchkin Music Men" provided the music in the background.
For most of us, the MGM movie of "The Wizard of Oz" released in 1939, and still playing on cable somewhere, is what comes to mind when we think of the Land of Oz. But MGM had many cast changes from the first draft until it got the movie "in the can." Buddy Ebsen started as the Tin Man, but the silver makeup irritated his skin so much he dropped out and Jack Haley took the role. MGM tried to get W.C. Fields to play the Wizard, but he refused so Frank Morgan got the part.
Even Judy Garland was not supposed to be "Dorothy". The first choice was ten year old Shirley Temple, the little darling of Hollywood in the 30s, but 20th Century Fox, who owned her contract, would not part with her services. So a mature, 16 year old Judy Garland, was chosen and had to play the lead, with her breasts bound and flattened.
MGM took great liberties with the original book, usually with the "bigger is better" rule. For example, Baum had only three Munchkins greet Dorothy when she arrived in Oz. MGM quickly boosted that number to 124 and every actor in America, if less four feet, was put on the payroll. The silver slippers, which didn't look theatrical enough, were quickly changed to ruby-red.
The movie, while not the box-office smash one would think it would be, never-the-less did very well. However it was in its re-releases and sales to TV that it made a fortune.
Although Baum died in 1919, the "Oz" property was too successful to let lapse so another author, Ruth Plumly Thompson, was brought in and she turned out one "Oz" book every year from 1921 to 1939. By that time, the books sales were not as great, but five different authors did produce ten more "Oz" books from 1940 to 1980, with modest successes.
Lux Radio Theatre finally got around to producing "The Wizard of Oz" on Christmas Day, 1950.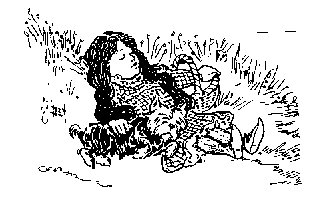 Judy Garland, then aged 28, was the only original cast member of the MGM film to be in this Lux program. Rounding out the cast were: Herb Vigran (Tin Man), Hans Conreid (Scarecrow), Ed Max (Lion), Herb Butterfield (Wizard), Betty Lou Gerson (Good Witch), Noreen Gammill (Wicked Witch) William Johnson (Uncle Henry), Ruth Perrott (Auntie Em), Gil Stratton (Mayor) and David Light was the voice of Toto.
The popularity of "Oz" continues on to the present day. In 1975 a cast of Afro-Americans debuted "The Wiz" on Broadway and some version of this play has been on tour ever since. This musical was made into a movie in 1978 by Universal and starred Diana Ross and Michael Jackson. Many television shows, including puppet versions, have kept "Oz" in the public eye through the 90s.
There is even an international fan club, devoted to Baum and his mythical land of "Oz", which was founded in 1950 and now has a membership of over 2,000. Their "Ozmopolitan Convention" has been held every year since 1961 at Castle Park, MI, where Baum spent many happy summer vacations.
Oh yes, one other bit of trivia....when the 1939 MGM film was nearly completed, it was deemed too long by the studio big-wigs and their first suggestion was to cut the song, "Over the Rainbow."
REFERENCES
"The World of Oz" by Allen Eyles (HP Books)
"Radio Road to Oz" by John Fricke, in "The Baum Bugle"
"On the Air: Encyclopedia of OTR" by John Dunning, Oxford Press, 1998
"The Film Encyclopedia" by Ephraim Katz, Putnams, 1979
Audio copies of programs mentioned in article
This article is printed by express permission of the author. Jack is the author of 'Private Eyelashes: Radios Lady Detectives", published in April 2004, by Bear Manor Media. You may order it at: http://bearmanormedia.com